Bring your content to life with our team by your side. We only work with wellness practioners.
Let us do the heavy lifting. We take your raw footage and deliver professionally edited videos.
Grow your business and expand your reach. We help increase your student base and maximize your earning potential.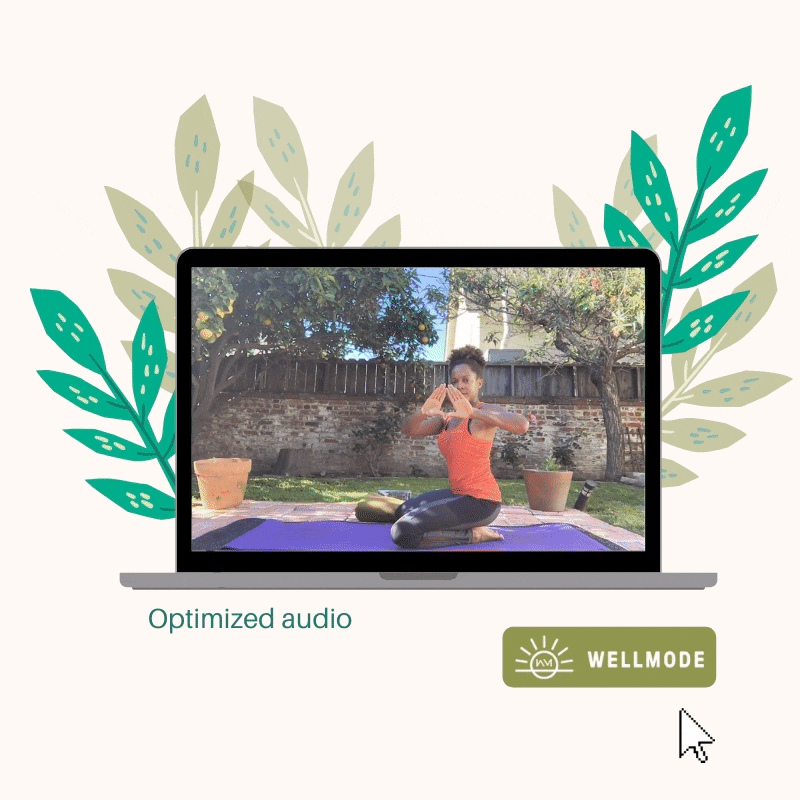 Getting started is simple
​
Just send us your raw footage or recording - it's that simple. We work with you to identify your goals for your videos, and how you want to represent your brand.

Don't have footage yet? No problem. Check out our blog for ideas, inspiration, and more.
Offload the heavy lifting
​
After you send your footage, our team takes it from there. We've identified the elements that bring fitness videos from good to great. We work closely with you to review and approve the final cut.
​
We optimize the audio, enhance the visuals, add branding, and incorporate closed captions for your videos!
Make money from your videos

​
​
Once you're happy with the edit, we host and monetize your videos for you. We work with you end-to-end to help you earn cash from your on-demand videos.
"WellMode efficiently and accurately transformed my ideas into reality. The team has knowledge and understanding of the wellness world, expertise in tech and design and the most prompt and caring communication."
Kerri Roberts
Owner, Main Street Pilates